Documentation
The following templates have been custom designed to be deployed on GitHub pages, meaning directly from your master branch, the master branch "docs" folder, or the "gh-pages" branch. To use any of these themes, just add the content there, and then activate GitHub pages in your repository settings.
search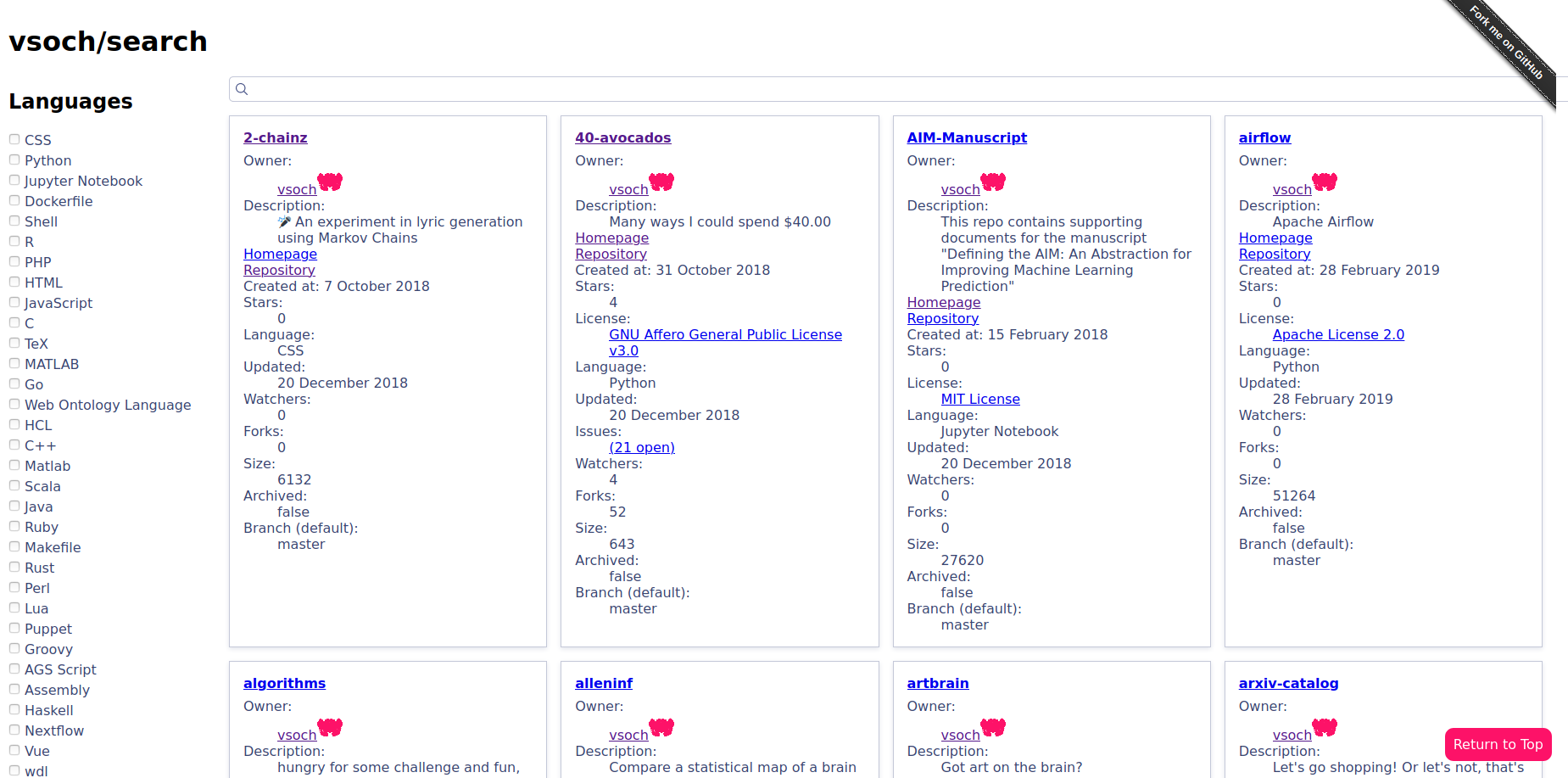 Description: quickly generate a search interface for your GitHub user or organization
---
mkdocs-jekyll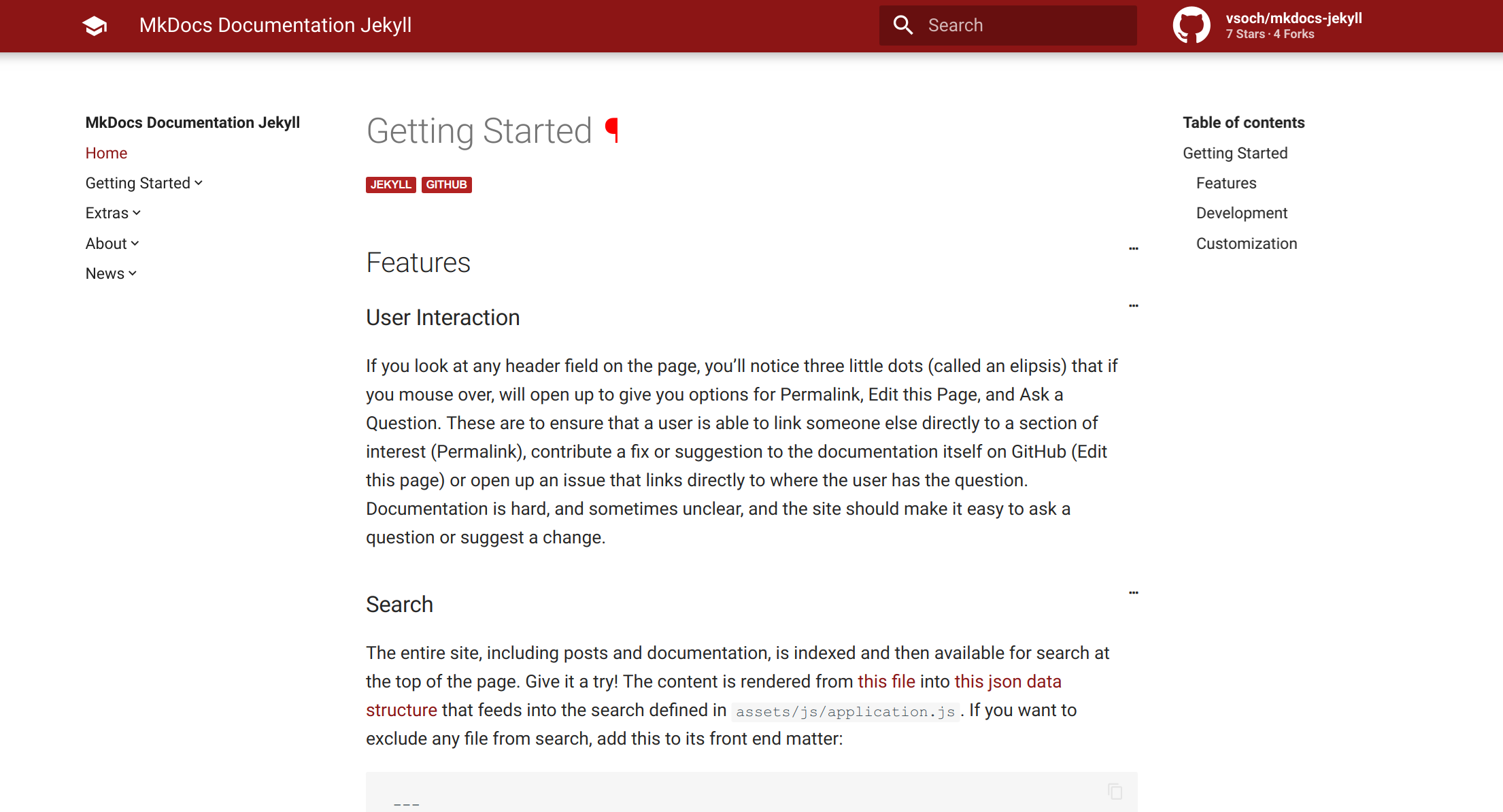 Description: a beautiful theme optimized for documentation, quizzes, etc.
---
docsy-jekyll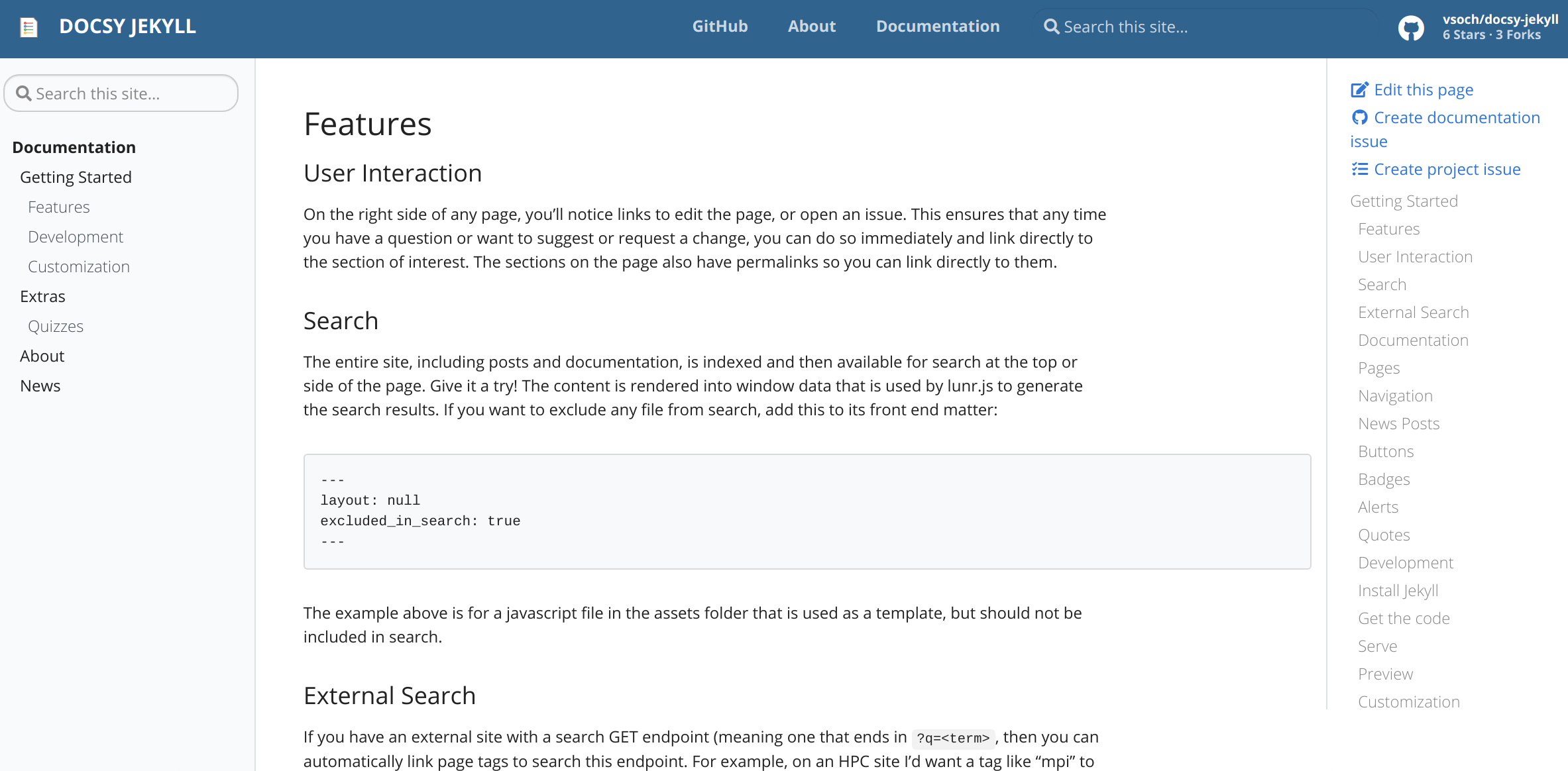 Description: optimized theme for documentation with several sections
---
community-template
Description: a community template for your research software engineer group
---
RedDocs Jekyll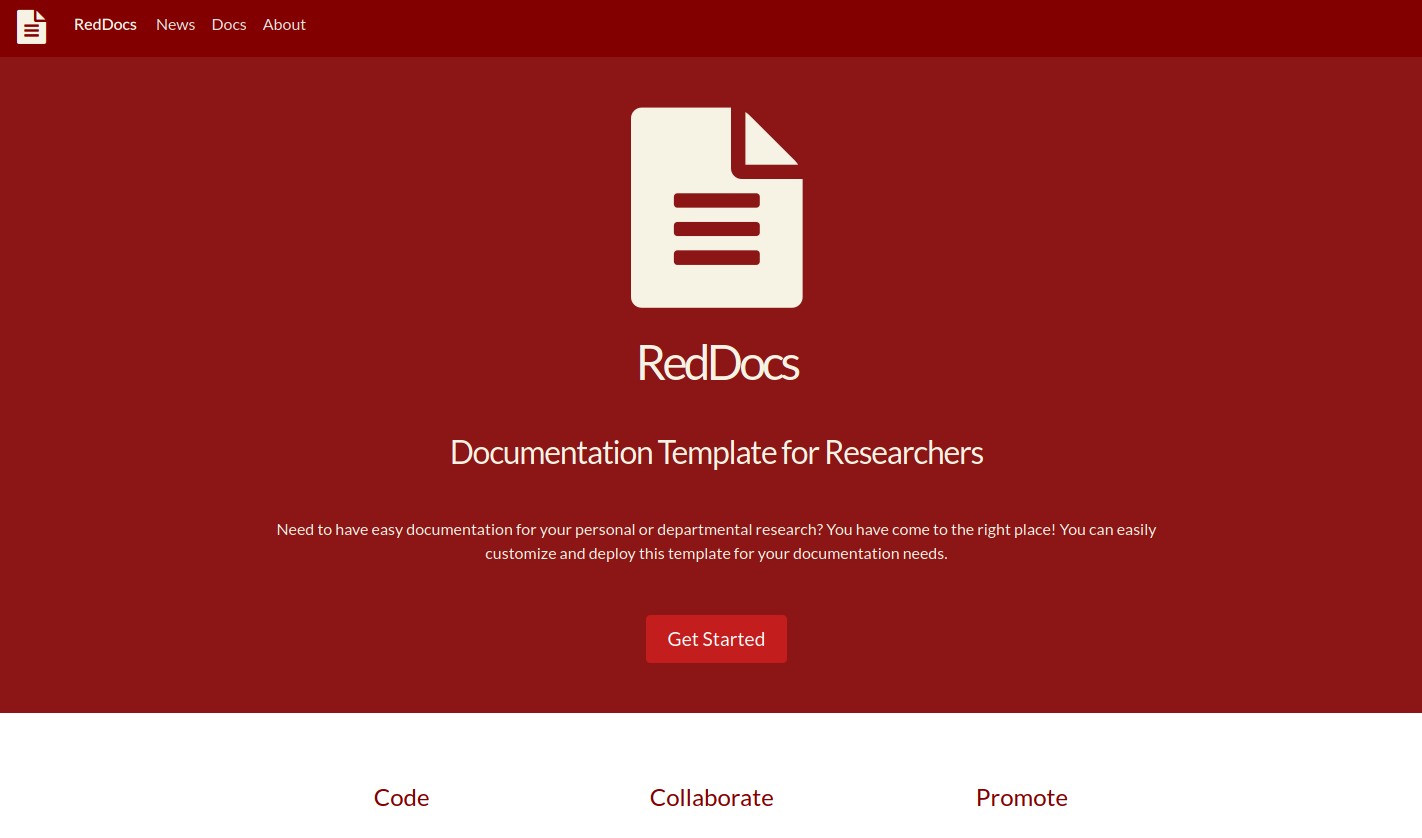 Description: A documentation site with a more formal portal
---
sb-admin-jekyll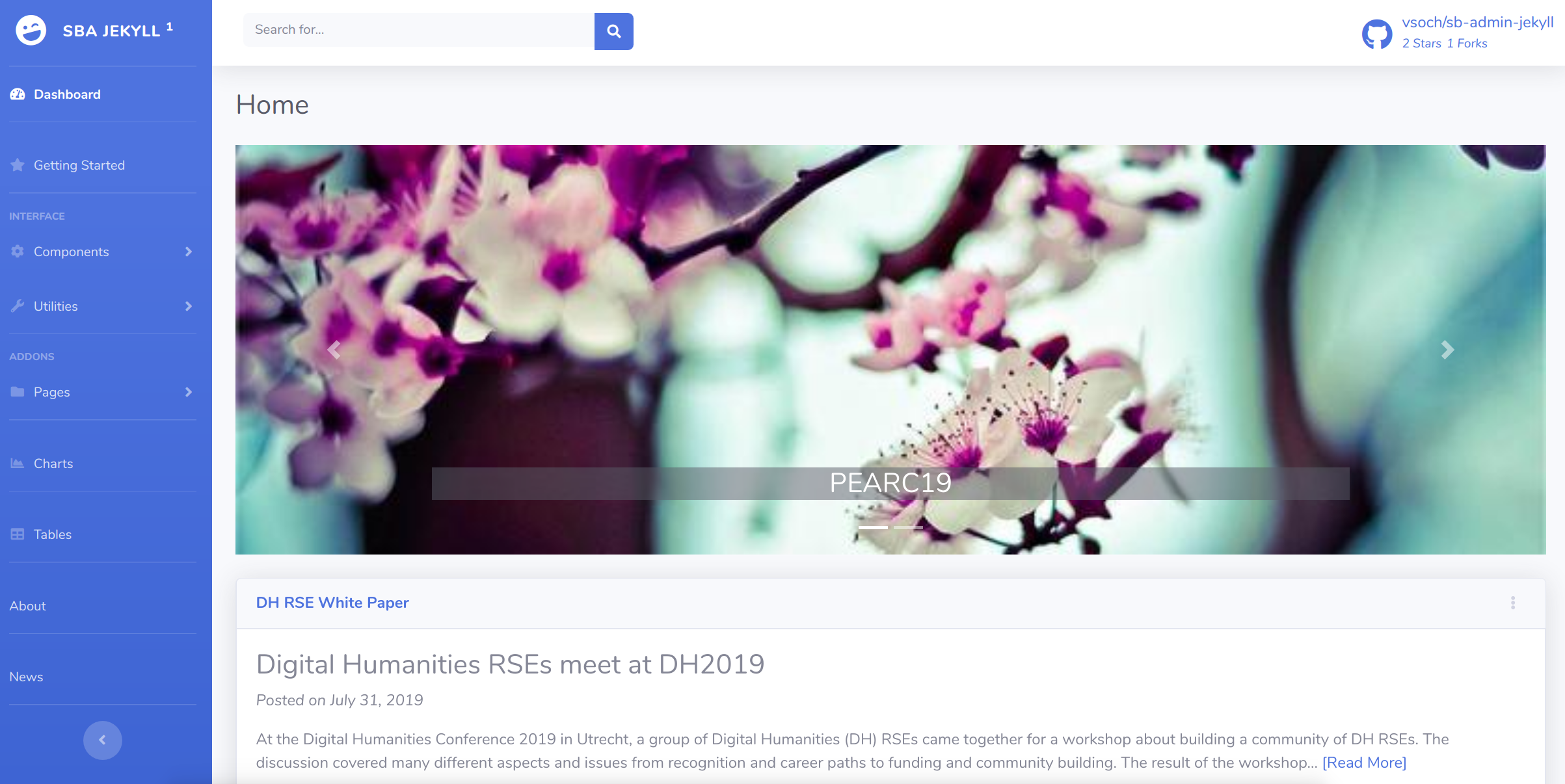 Description: an admin theme with charts.
---
All of these templates are open source, and available on GitHub, so if you see an issue or would like to request a change, you can open an issue or pull request on the project board.
Would you like to request a template?
Do you have a favorite template that isn't ready for GitHub pages, and need some help? We can develop it for you.
Would you like to see additional templates? Please let us know.